Join us for a free, inclusive family celebration highlighting children in the community with an art exhibition and family fun day.
About this event:
In observance of International Children's Day, Westbury Arts brings you Kid's Fiesta!
ART EXHIBITION:
The art exhibition – titled "As I Am" – will showcase local students' work, representative of their personalities, their daily life or cultural values.
ACTIVITIES INCLUDE:
Bilingual Storytime with author Adrianna Devers
Arts and Crafts
Painting Workshop with artist Ruby Bianchi
Mindfulness session by Geeta Citygirl and Citybaby
Dance, snacks, raffles and much, much more
Workshop participants will be on a first come, first serve basis.
*********************************************************
¡En observación del Día Internacional del Niño, Westbury Arts presenta Kid 's Fiesta!
EXPOSICIÓN DE ARTE:
La exposición de arte, titulada "As I Am"/ "Como Soy" mostrará el trabajo de estudiantes locales, celebrando sus personalidades, su vida cotidiana o los valores culturales que los representan.
LAS ACTIVIDADES INCLUYEN:
Hora del cuento bilingüe con la autora Adriana Dever
Artes y Oficios
Taller de pintura con la artista Ruby Bianchi
Sesión de mindfulness por Geeta Citygirl y Citybaby
Baile, meriendas, sorteos y mucho más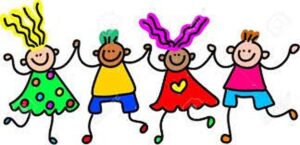 This event is made possible with funds from the Statewide Community Regrant Program, a regrant program of the New York State Council on the Arts with the support of the Office of the Governor and the New York State Legislature and is administered by The Huntington Arts Council, Inc.