A spoken word event celebrating Women's History Month
Writers, poets, spoken word artists, storytellers and you are invited to join us for an evening of celebration, inspiration and joy!
Give that amazing woman or women in your life the recognition they deserve by sharing a story of how they made a difference.
Each registered speaker will have 5 minutes to entertain, enthrall and capture the spirit of a woman we should all hear about.
Register to attend (free of charge) or to share your story of an amazing woman. We will contact you regarding time slot, guidelines etc.
Share your amazing women with Westbury and the world!
Our Emcee: Eila Mell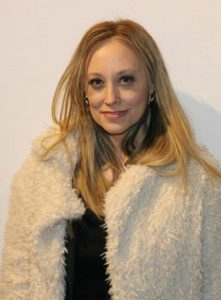 Eila Mell is one of the book industry's go-to fashion authors. She recently worked with Heidi Klum on the official book of the hit television series Project Runway titled Project Runway: The Show That Changed Fashion. She is also the author of The Art of Fashion and How to Win at Shopping: 297 Insider Secrets for Getting the Style You Want at the Price You Want to Pay. Eila literally wrote the book on New York Fashion Week with New York Fashion Week: The Designers, the Models, the Fashions of the Bryant Park Era. The book's launch was featured in the film Scatter My Ashes at Bergdorf Goodman.
Eila has worked with many of the top names in fashion including Michael Kors, Tommy Hilfiger, Donna Karan, Naomi Campbell, Fern Mallis, Heidi Klum, Rachel Roy, Kenneth Cole, Narciso Rodriguez, Nina Garcia, Glenda Bailey and Andre Leon Talley.
Eila has been tapped for her expertise on the fashion industry by The New York Times, Marie Claire Magazine, Glamour, People StyleWatch, The Huffington Post, ELLE Canada, Zink Magazine and many more. She has been featured on over 100 television and radios shows including CBS' The Insider, The Better Show, Hollywood 411, The Mark and Brian Show and The Morning Jolt.