Contests and Exhibitions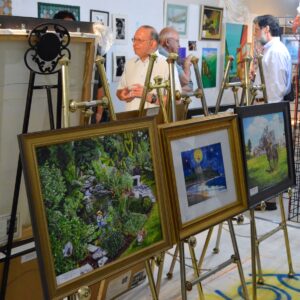 "Arts Are An Awakening!" Exhibit Entry
Open call for local artist participation in the upcoming "Arts Are An Awakening!" art exhibit sponsored by Westbury Arts in collaboration with the Westbury Memorial Library. This event will take place from Monday, April 16th through May 12th. The art exhibit will be located in the lounge area of the library.
$

20.00
Add to cart
Teach a Westbury Arts Workshop
Westbury Arts is accepting proposals for our Workshop Series. Westbury Arts member artists are invited to submit proposals for workshops on visual arts, crafts, and performing arts. We encourage you to submit multiple workshops for consideration. Non-members should join Westbury Arts before submitting a proposal. In the case of a group presentation or co-teaching situation, at least one member of the group must be a member in good standing.