Sold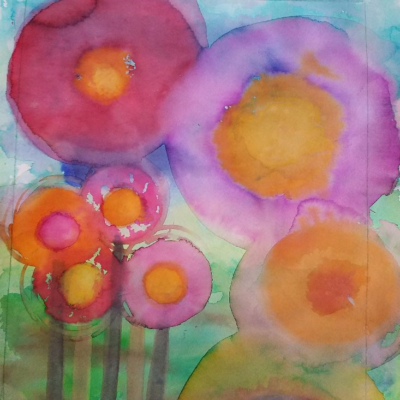 Painting with Paper
Paint without paint? Yes! Painting with paper workshop will use paper to create washes and color mixtures without the use of traditional paint. Students will learn how to create a work of art from colored tissue paper. Work with what you have workshops use every day and sometimes unorthodox materials to create visual works of art and explore our creativity in a safe and welcoming environment for all. Many of these workshops are also great for teachers of all disciplines to integrate art in their classrooms.
Date: Friday, July 13
Time: 6:00pm-8:30pm
Instructor

:
Patty Eljaiek
Venue

:
Westbury Community Center, Main Room
Address

:
360 Post Avenue, Westbury, NY 11590
$

30.00
Read more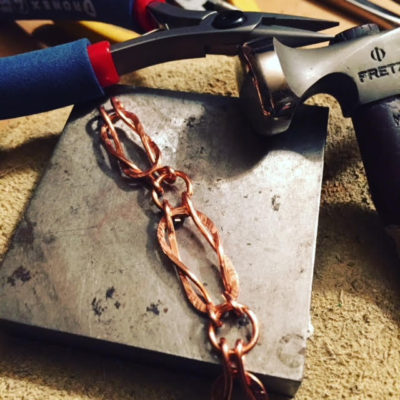 Wireworking 102: Making a Square Knot Link Bracelet
Workshop participants will work with 16 gauge copper wire to create the wire version of a square knot link. We will then connect these links with a simple S hook and jump rings we make ourselves. The end result is a bracelet that you will be proud to wear or give as a gift. The Wirework 102 workshop is a bit more challenging than our Wirework 101 workshop. In order to take this workshop, participants MUST bring the requested tools. Borrowing or sharing of tools impedes the progress of the class and slows the flow of the teaching session.
Date: Saturday, August 18, 2018
Time: 12:30pm -3:00 pm
Instructor

:
Maureen Baranov
Venue

:
Westbury Community Center, Main Room
$

35.00
Add to cart