By Patricia Shih
"Let's Go To China!" will take the whole family on a journey to a 5000 year old civilization.
This program is presented in conjunction with our First Celebration of Asian American, Pacific Islander Heritage Month and is the third event in our Be the Color of This World series.
Let's go to China! Patricia Shih, a multiple national award-winning entertainer, leads adults and families through a fascinating multi-century visit to the world's oldest continuous living civilization. The program is hands-on and highly participatory with many props and visual aids. Patricia will be joined by Wendy Weng, a professional Chinese dancer skilled in many forms of traditional dances. Wendy owns her own Chinese dance school in China. Participants will learn about this amazing country through many different aspects. Ms. Shih and Ms. Weng cover geography, history, music, art, dance, language, inventions, customs, and much more. As widely respected performing artists, Ms. Shih and Ms. Weng entertain as they educate and both will come in authentic clothing. Some of the activities that the audience may be participating in are the ribbon dance, music, and instruments, language, Chinese New Year, inventions, a mobile museum with authentic artifacts and antiques, history and other facts, and clothing.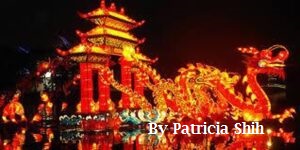 By Patricia Shih
This event is made possible with funds from the Statewide Community Regrant Program, a regrant program of the New York State Council on the Arts with the support of the Office of the Governor and the New York State Legislature and is administered by The Huntington Arts Council, Inc.