Join us on June 17 at 7pm for an evening of music and art at the Piazza Ernesto Strada in the Village of Westbury!
Since 1976, The Elias Ladino Ensemble has performed the songs of the Sephardic Jews in venues all over the world. Though Ladino is on the verge of extinction; in our hands the music remains as vibrant as the community once was. There is a "Ladino soundtrack" for every aspect of life. Many of the songs date back to ancient Spain. Some reveal melodies and rhythms of the Balkan and Middle Eastern communities where we lived in exile. Daniel Elias: musical director, clarinet; Maurice Sedacca: guitar and oud; Casey Bond: doumbek.
Lisa Medoff originates from Brooklyn. Her designs feature organic flowing forms and are inspired by her travels and influenced by other cultures. Her pieces are made of sterling silver, bronze, brass or 14K vermeil and semi-precious stones united in harmonious combinations that reflect natural environments. "I find adorning the body with art to be a joyful occasion and am always inspired by the colors and shapes found in nature."
---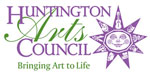 The 2016 Westbury Summer Arts & Concert Series is made possible in part with funds from the Decentralization Program, a re-grant program of the New York State Council on the Arts with the support of Governor Andrew Cuomo and the New York State Legislature and is administered by The Huntington Arts Council, Inc.


The 2016 Westbury Summer Arts and Concert Series is sponsored by the Incorporated Village of Westbury and the Greater Westbury Council for the Arts.