Three Westbury Women Join Westbury Arts Board
Three local women—Jacki Beder, Dorcas Kiptoo and Angelica Medina—have been appointed to the board of directors of Westbury Arts.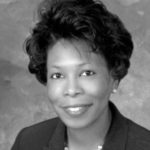 Jacki Beder is a long-time Westbury resident and graduated from Westbury High School. She holds a B.S. in Commerce with dual concentrations in Marketing and Management from Niagara University. After college, she married her high school classmate, Eric Beder, and they settled in Westbury. Jacki previously served on the boards of Westbury Memorial Public Library (where she worked as a page during her high school years), Girl Scouts of Nassau County and the executive board of Central Westbury Civic Association.
Jacki is executive vice president for a boutique "Wall Street" equity research firm and a licensed associate real estate broker for a Long Island company. "I bring to the table a love of the arts and strong combination of business expertise," she says. Her skills include strategic marketing, product development and operations management in shareholder and financial services sector.
---
Dorcas Kiptoo is a transplant from Kenya–through Europe then New Jersey and finally to Westbury where she has lived and worked since 2011. Dorcas is a Fortunoff jewelry specialist with Fortunoff Fine Jewelry located in the Lesso Mall (previously the Source Mall) in Westbury. She is a graduate of Kenyatta University in Kenya with Bachelor of Education degree. She is also a member of the Ethical Humanist Society of Long Island located in Garden City. "I look forward to bringing my love of literature and visual arts," she says, "and my passion for humanity in reference to justice and fairness." She hopes that the roots that she has planted in Westbury will grow even deeper, thanking the community for welcoming her and her children.
---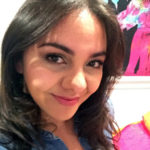 Angelica Medina works at the Adelphi Breast Cancer Program at Adelphi University, developing and implementing interventions to promote healthy behaviors and reduce breast cancer related disparities among medically under-served populations. She graduated Magna Cum Laude from Stony Brook University with a bachelor's degree in psychology and earned a master's degree in health education from Columbia University's Teachers College.
Angelica moved to the United States from Colombia when she was 16 years old, and in 2011 moved to Westbury. Her high school art teacher encouraged and guided her to express herself through art to overcome feelings of loss and isolation in her new country. Angelica created a collection of drawings and paintings representing Colombian landscapes and culture, which were exhibited at Tilles Center. "Art in all its forms can be an agent of individual and social change and well being," she says.
Angelica hopes to use her experience in community outreach to increase participation in the activities offered by Westbury Arts. "Westbury Arts is the perfect platform to unite and celebrate all cultures through artistic expression, for everyone to get in touch with their inner artist, and to enjoy all our community has to offer," she says.
Read the full announcement in The Westbury Times.