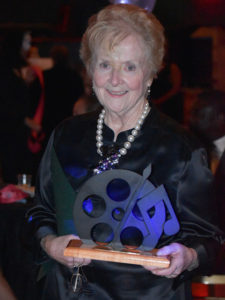 Westbury Arts hosted its second annual Black & White Masquerade Ball on Tuesday, October 10 at 7:00 PM at The Space at Westbury – and it was a smashing success!
The annual fundraising gala honored Deputy Mayor Joan Boes for her support of the arts in Westbury. Deputy Mayor Boes has served on the Westbury Arts board since the organization's inception in 2013.
This year's event featured jugglers, stilt walkers, music by RPM DJ, raffle prizes, and food from our favorite local eateries including Mediterranean Kebab House, Alfredo's, Guiradelco, Majestic Diner, Cafe Gino's, Harvest Diner, Punta Cana, Galleria, and Maria's Bakery.
All proceeds will benefit Westbury Arts programs.
During the event, donations were also collected for the relief efforts in Puerto Rico in the aftermath of Hurricane Maria.