Join us on Friday, September 2 at 7pm for an evening of music and art at the Piazza Ernesto Strada in the Village of Westbury!
The Julie Lyon Quintet is a swinging, dynamic jazz quintet performing the very best in jazz, standards, blues, swing and original compositions. The quintet brings new life to the old standards with fresh, signature arrangements and then creates a tapestry of sophisticated listening experiences with original music touching new jazz, folk and world music but always rooted in the band's deep sense of swing and blues. Tom Cabrera-Drums, Jack DeSalvo-Guitar, Matt Lavelle-Trumpet, Alto Clarinet, Julie Lyon-Vocal, Phil Sirois-Bass.
Environmental artist & painter Ron Becker works in a variety of mediums, pursuing new ways to express his appreciation of nature's beauty. Realistic and abstract painting provide venues for exploration of color, texture and form. Ron's exploration into iconography has deepened his spiritual journey to connect and express the divine that he believes is part of all creation.
---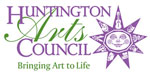 The 2016 Westbury Summer Arts & Concert Series is made possible in part with funds from the Decentralization Program, a re-grant program of the New York State Council on the Arts with the support of Governor Andrew Cuomo and the New York State Legislature and is administered by The Huntington Arts Council, Inc.


The 2016 Westbury Summer Arts and Concert Series is sponsored by the Incorporated Village of Westbury and the Greater Westbury Council for the Arts.