Join us on Friday, August 5 at 7pm for an evening of music and art at the Piazza Ernesto Strada in the Village of Westbury!
Sonido Clasico
Carlos Castillo is a native of Puerto Rico who played Bass for Tito Puente, Tito Rodriguez, Machito, Joe Cuba, Hector Rivera and just about every name in the Latin music scene of the 60's and 70's. Carlos had long had a dream of founding a Latin workshop from which he could share his musical experiences with a new generation. Sonido Clasico, founded in 1999 preserves the music of the latin big band era of the 50's 60's and 70's.
Rhythmology
Opening the set for Sonido Clasico is a short Latin dance demonstration by local dance studio Rhythmology. They will be on hand during to concert to help you get your latin moves on.
Painting by Dr. Nichelle Rivers
Dr Nichelle RiversNichelle Rivers, a multi-media artist and educator, is a native of Memphis, Tennessee. Her bold and vibrant depictions are not only inspired by her culturally rich childhood, but also by such iconic art figures like Faith Ringgold, Frida Kahlo, Romare Bearden and Jacob Lawrence. Her work is also inspired by her love of music and bringing to life spatial relationships and patterns. She likens her need to create art in its many forms to breathing…Simply put, it keeps her sane.
---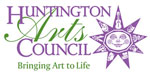 The 2016 Westbury Summer Arts & Concert Series is made possible in part with funds from the Decentralization Program, a re-grant program of the New York State Council on the Arts with the support of Governor Andrew Cuomo and the New York State Legislature and is administered by The Huntington Arts Council, Inc.


The 2016 Westbury Summer Arts and Concert Series is sponsored by the Incorporated Village of Westbury and the Greater Westbury Council for the Arts.