Join us on Friday, July 29 at 7pm for an evening of music and art at the Piazza Ernesto Strada in the Village of Westbury!
Plaza Theatrical Productions presents "You're a Good Man Charlie Brown"
Charles Schulz's beloved comic comes to life in Clark Gesner's classic musical, You're a Good Man, Charlie Brown. The whole gang is here: bossy Lucy is hopelessly in love with piano prodigy Schroeder who doesn't give her the time of day, perfectionist Sally is still mocking blanket-toting Linus, Snoopy is in the doghouse, and "blockhead," himself, Charlie Brown, is in rare form. You're a Good Man, Charlie Brown is a crowd-pleasing classic.
Hand Made Greeting Cards by Elvia Reynolds
ER Greetings is a mixture of fine art, graphic design and photography portrayed in the form of greeting cards, note cards, book marks, t-shirts, etc .
---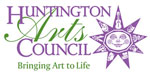 The 2016 Westbury Summer Arts & Concert Series is made possible in part with funds from the Decentralization Program, a re-grant program of the New York State Council on the Arts with the support of Governor Andrew Cuomo and the New York State Legislature and is administered by The Huntington Arts Council, Inc.


The 2016 Westbury Summer Arts and Concert Series is sponsored by the Incorporated Village of Westbury and the Greater Westbury Council for the Arts.