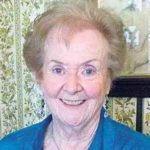 Westbury Arts' Black & White Masquerade Ball, honoring Deputy Mayor Joan Boes, is coming up soon! Buy your tickets in advance!
Come dance, eat, and be entertained! Wear your favorite black and white ensemble– there are no rules here! Artist-made masks will be available for purchase- or bring your own!
Fabulous food will be provided by Mediterranean Kebob House, Alfredo's, Guiradelco, Majestic Diner, Cafe Gino's, Harvest Diner, Punta Cana, Galleria and more! Enjoy marvelous desserts from Maria's Bakery plus other homemade goodies.
Take a chance on our fabulous raffles and silent auction prizes generously donated by local businesses and our members. There's something for everyone!
We're honored to have the support of local businesses such as Rowan Realty, Carman Ave Drugs, Sonny's Dry Cleaners and T.G.L. Service Center. We welcome Westbury Arts members and guests alike to celebrate Deputy Mayor Boes and raise funds to continue our programming. Thank you for your support!