---
In celebration of LGBT Pride month we will be showcasing four prominent LGBT artists in history.
---
Candy Darling was born on November 24, 1944 in Forest Hills, Queens. Her birth name was James Lawrence Slattery and her parents were Theresa and James Slattery. In her early years, Darling would spend much time watching her favorite actresses on television and would spend time impersonating them. These hobbies would go on to influence Darling to become an actress in later years.
Darling moved to Greenwich Village in 1966 and began acting. She starred in a 1967 play titled Glamour, Glory and Gold alongside Robert De Niro. This play was particularly important for Darling as it lead to her meeting Andy Warhol.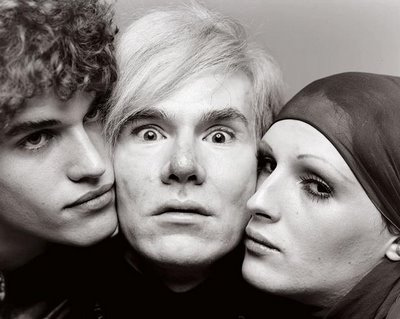 Darling first appeared in a 1968 Warhol filmed titled Flesh. She then appeared in Warhol's 1971 film Women in Revolt. The film caused much controversy. It had its titled changed many times and was poorly rated by critics. After its initial showing, a large group of women were found outside the cinema protesting the film as they felt it was anti-women's liberation.
Darling continued to appear in many independent films. She was in Brand X by Wynn Chamberlain, who was a popular artist at the time. She also played roles in Silent Night, Bloody Night and Some of My Best Friends are…
She played a minor role in the 1971 film Klute with Jane Fonda as well as appearing in Lady Liberty with Sophia Loren. Darling also made films abroad. She had roles in The Death of Maria Malibran and another unreleased film that were both directed by German filmmaker, Werner Schroeter. Unfortunately, her attempts to make it into mainstream films were unsuccessful.
Aside from films, Darling also appeared in plays. She was in Jackie Curtis' Glamour, Glory and Gold and Vain Victory: The Vicissitudes of the Damned. She also appeared in Tennessee Williams' 1971 play Small Craft Warnings.
Darling died at the age of 29 in New York due to lymphoma. On her deathbed she wrote a letter to her fans and followers saying, "Unfortunately before my death I had no desire left for life … I am just so bored by everything. You might say bored to death. Did you know I couldn't last. I always knew it. I wish I could meet you all again."