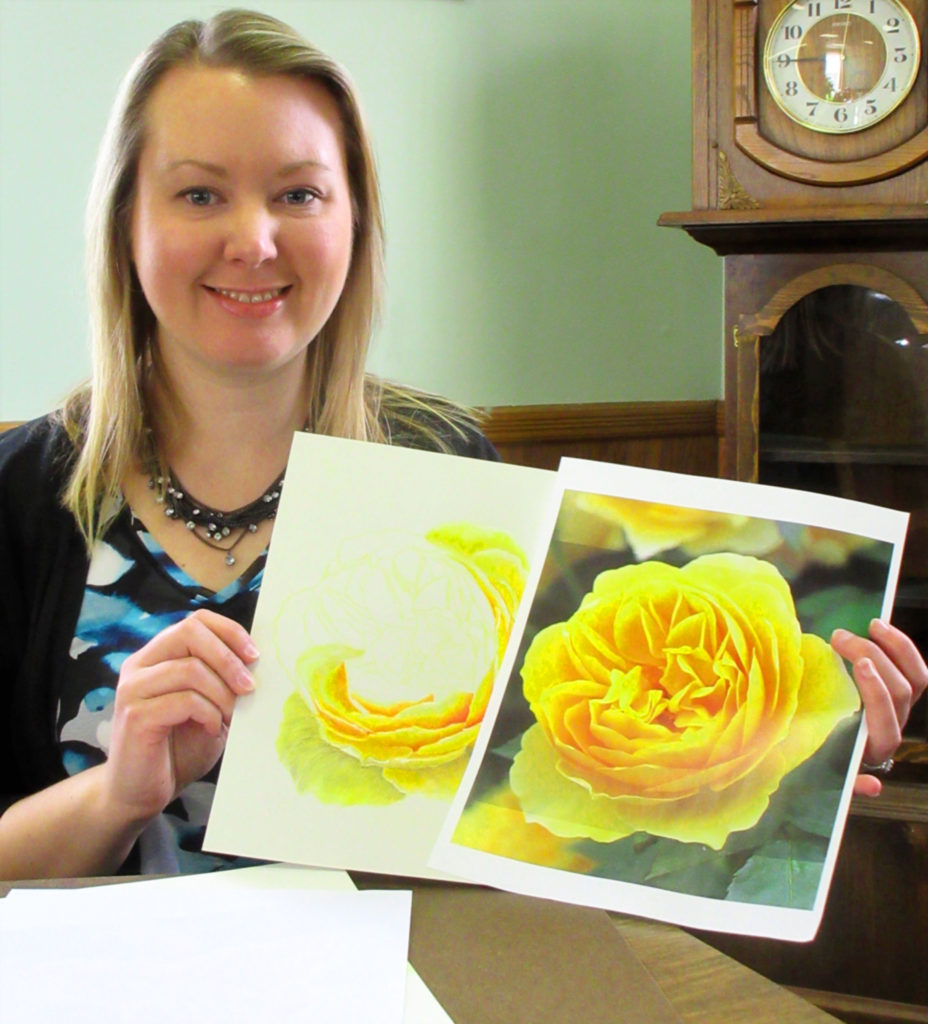 Colored Pencil Flower Workshop
In her Colored Pencil Flower Workshop artist Jill Velasco will teach techniques of working with colored pencils to achieve life-like results that make people wonder if your drawing is a painting or a photograph.
This class is geared toward beginners who have an appreciation of detail and learning the specific techniques required to make successful drawings.
Jill received a bachelor's degree from NYIT in graphic design. She worked in graphic arts and corporate identity, primarily using computers for her art but missed the tactile experience of working with real art materials. Wanting to turn to teaching, she obtained a masters in art education from CW Post and today teaches continuing education at Nassau Community College in jewelry making, acrylic painting and colored pencils and continues to work as a graphic designer.
"I love details," says Jill, "and this work takes a lot of time, it is rather meditative." Each petal of a flower is made up of 10 to 12 layers. She explains that the pencil is comprised of pigment and wax allowing the artist to achieve saturated color through varying pressure of pencil application. Her class will concentrate on how to apply the colored pencils and create realistic details through blending and shading.
---
Register for the workshop
Colored Pencil Flower Workshop: Class takes place on Saturday, February 24. Enrollment is $65.