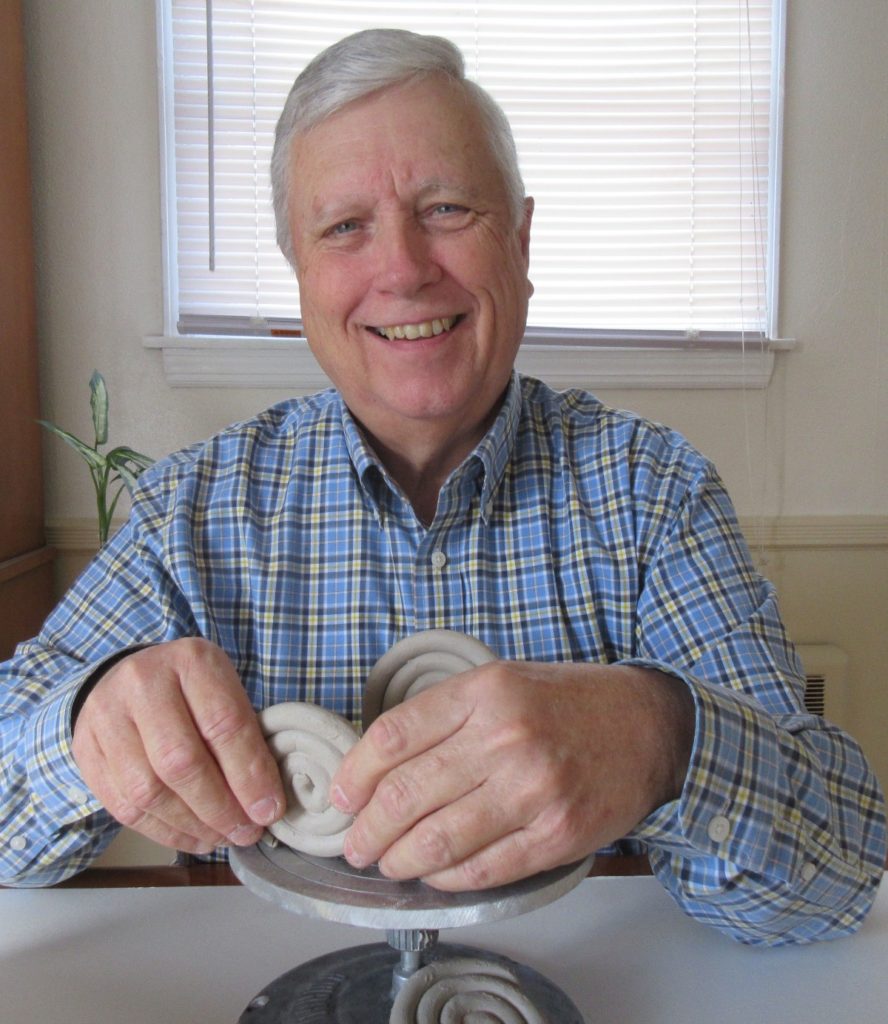 Ceramics
You don't need a potter's wheel to make clay art. Art teacher George Black teaches how to hand build ceramic pieces in three workshops. Each class demonstrates a basic method of hand building with a project for each class. The first—"Flat Coil"—utilizes flat pieces of clay cut into widths that are applied to a base. Texture and decorative elements can be incorporated into your creation. In the "Slab Method" thick slices of clay are cut into shapes, which are joined to form an object. Designs can be cut into the clay or pressed on. "Round Coil" shows how to create pots by building bottoms and walls with even, rope-like coils.
George Black has been immersed in art all his life. It started with his mother, who was a commercial artist….you might remember her shop in Westbury, Ceramics by Ruth, located on Maple Avenue. George received a Bachelors of Fine Arts as well as a Masters in Secondary Education and has been teaching art for nearly 50 years, on the elementary, secondary, and college level.
This is a good way to find out if you enjoy working with clay and there may be additional benefits, says George. "Working in clay has been found to have a calming effect," he says.
George will take your creations to be dried and fired in his home kiln.
---
Register for these workshops
Ceramics: Flat Coils: Classes take place on February 3, 10, 17. Enrollment is $80.
Ceramics: Slabs: Classes take place on March 3, 10, 17. Enrollment is $80.
Ceramics: Round Coils: Classes take place on April 7, 14, 21. Enrollment is $80.