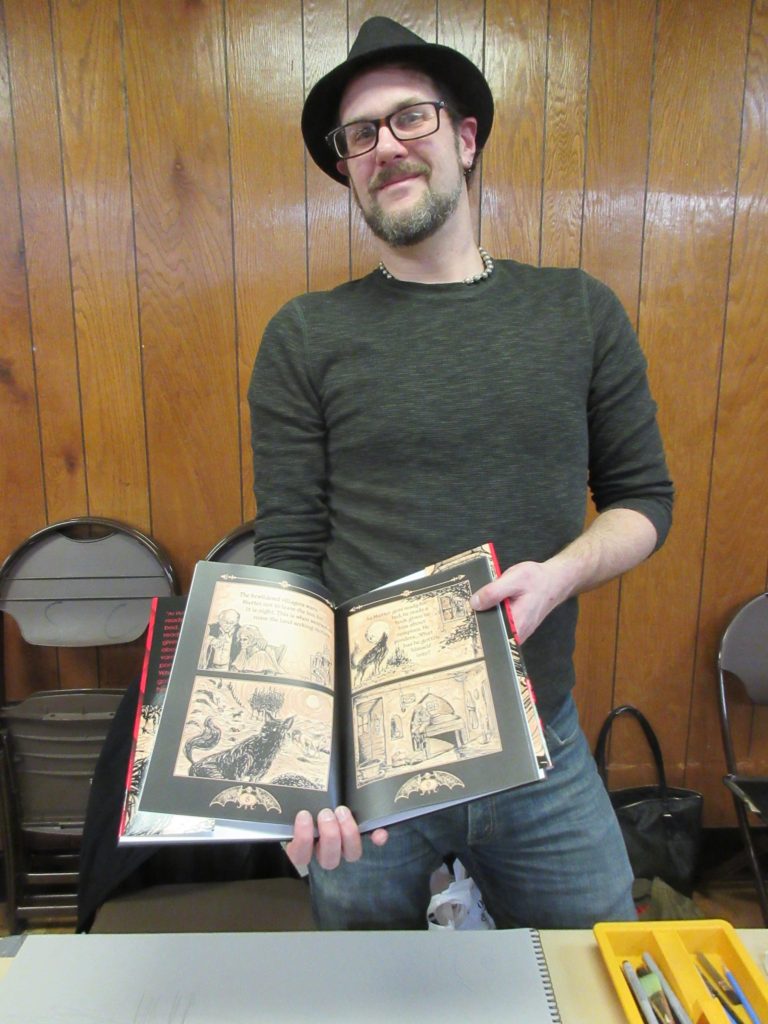 Illustrating With A Narrative
"I always enjoyed comic books," says illustrator and painter Jay Stuart. He attended The School of Visual Arts, attaining a BFA, and turned his attention to illustration and painting. "Illustration is a great way to express yourself," he says, and his work combines character, design and writing.
In his class students develop their figure drawing skills. He works to free the students through figure painting exercises where they spent only 30 seconds to a minute drawing a pose. Working so quickly helps to free up their drawing. It's not about the detail but about capturing the flow of the figure. "It's like a warm up.
He doesn't want his students to get involved in details—that comes later. For longer studies, students work in ink and learn shading with light and dark to make the figures more dynamic.
Jay is the manager of Blick Art Materials in Carle Place. His work has appeared as a solo show in Ripe Art Gallery in Huntington and has been in several other solo and group shows. He self-publishes tarot cards and comics. "I like being in full control of my projects," he says.