Improvisation Workshop with Sumari
This workshop takes musical improvisation to new heights. Westbury jazz drummer Tom Cabrera and his trio Sumari (with Matt Lavelle and Jack DeSalvo) will demonstrate their free-wheeling improvisation and then invite audience members to participate.
This is not performance in the way music is typically written. There is not set piece to follow. The musicians start playing and work together to create a coherent piece. "It's like flying without a net," says Tom. It has the contours of a prewritten piece but is totally original and of the moment, seeking to organically go in a compositional direction.
Tom invites attendees to bring their own instrument or use some that the trio will bring. Vocalists are also welcome as well as people who just want to come and watch what happens.
Matt Lavelle, Jack DeSalvo and Tom Cabrera are recognized worldwide for their virtuosity and the creative groups they appear in and lead, that include 12 Houses, Matt Lavelle Quartet, Jack DeSalvo Quartet and Tom Cabrera Trio.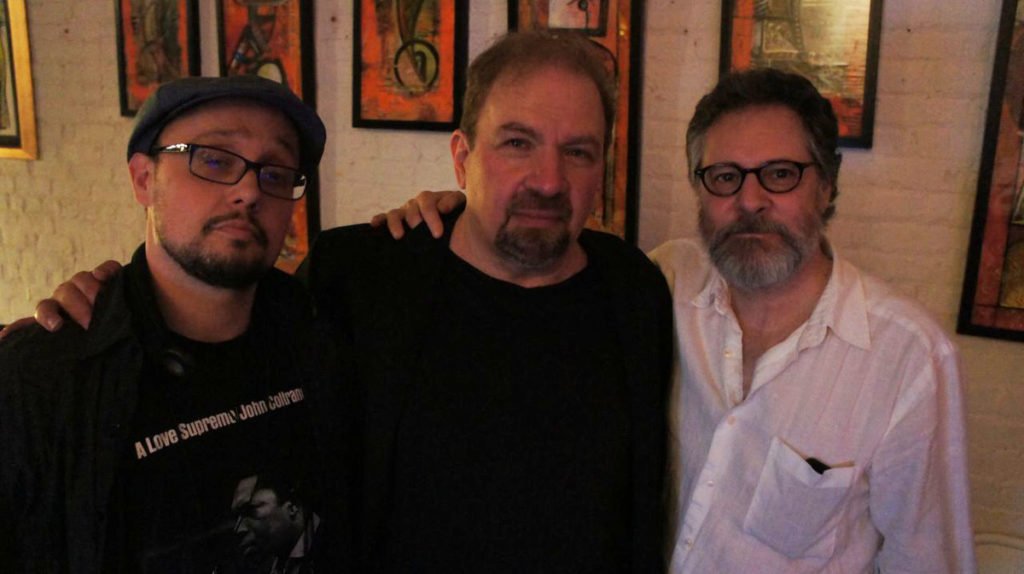 Register for the Workshop
Improvisation Workshop with Sumari: Class takes place on Saturday, March 31, 2018. Enrollment is $60.